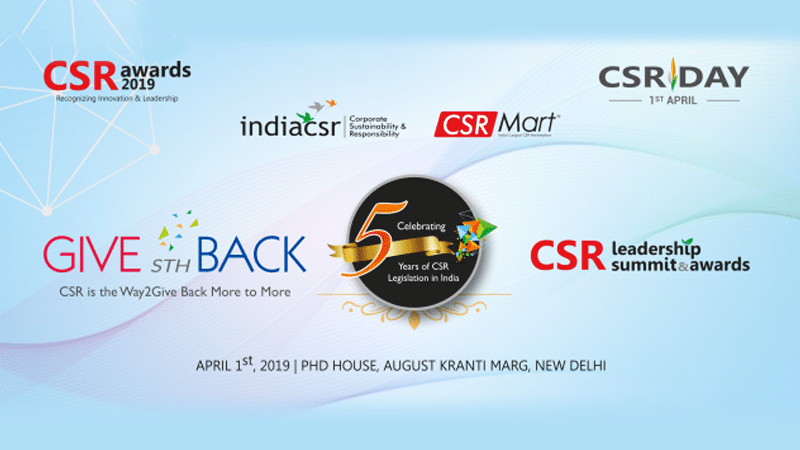 CSR Act completing 5 Years on 1st April, 2019. On this occasion, India CSR Network will organize a day long mega India CSR Leadership Summit & Awards (Give Back Leadership Summit) in New Delhi on April 1st, 2019. It is a voluntary initiative, contributes in building healthy CSR ecosystem for public good and economic progress.
Powerful speakers representing top most CSR spending companies will share about their CSR practices, experience, knowhow, methodology impact that they have made in the society over the last 5 years.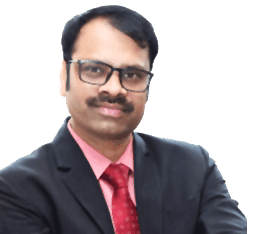 "It is great achievement for us that CSR Act is completing five years. We believe that now Corporate Social Responsibility has become an integral part of business function in our country. CSR is a great contribution for positively impacting lives of underserved section of the society. The India CSR Network will celebrate the spirit of collective Corporate Social Responsibility through a series of leadership deliberations and activities throughout the year, with dedicated topics to each pillar of progress as defined under the Act."
RUSEN KUMAR, Founder – India CSR Network
Terms & Conditions
Tickets once booked cannot be exchanged or refunded.
No refund on a purchased ticket is possible, even in case of any cancellation OR rescheduling due to any reason.
We recommend that you arrive at least 20 minutes prior at the venue.
Rights of admission reserved for ticket holders.
Only One Entry per ticket is allowed.
Parking at owner's risk. Organiser will not be responsible for any vehicle issue.
Organisers are not responsible for any negative effects of food items or drinks consumed in the venue.
Organisers reserve the right to perform security checks for security reasons.
F&B will be available inside the venue.
Professional cameras, any form of recording instruments, arms and ammunition, eatables, bottled water and beverages are not allowed from outside the venue.
Organisers and its team will not be responsible for any injury, damage, theft, losses at the venue.
Consumption and sale of illegal substances is strictly prohibited. This ticket permits entry to the venue only.
Terms & Conditions are at the sole discretion of Organisers.
All disputes are subject to Chhattisgarh Jurisdiction only.
For Students Ticket, Please carry your valid ID Card.